Now Serving the Entire United States 
Now Serving the Entire United States 
Paternity Testing in Vero Beach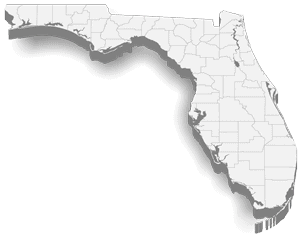 Paternity Testing in Vero Beach
When life brings you major questions, you need a company that can provide you accurate answers in a hurry. Florida DNA Testing prides itself on being the leading provider of DNA testing in Vero Beach.
We offer a variety of tests for both private and legal matters. All of our DNA test results boast an accuracy rating of 99% or more. Hence, you can trust the results you're getting when you work with us. Additionally, our team provides the answers you're looking for in record time. Most of our clients will get their results in 3 business days, and we're able to accommodate some clients with results in just 2 business days.
Why Choose Us for Paternity Testing in Vero Beach, FL?
While many companies are ready and willing to sell paternity testing, we aim to do more. We understand that when our clients call us – they might be in a bad spot. The last thing they need is someone on the other line trying to sell them on an unnecessary service. Our staff consults with each of our clients to help them determine which type of test best suits their needs.
When it comes to turnaround times, we blow the competition out of the water! We work quickly on behalf of our clients to collect, transport, and analyze their DNA samples. Then, we follow up with our clients immediately upon completion of our analysis and reporting with the results. Many of our clients are frustrated, scared, and needing answers – we do not take this lightly. We take it upon ourselves to be as responsive and quick as possible.
Accuracy is the cornerstone of any reliable paternity testing service in Vero Beach or any area. If you're taking a test, you want to know that you'll be able to confide in the result. Fortunately, our laboratory partner is certified by the American Association of Blood Banks. This certification means that our laboratory complies with all regulations and uses the most cutting-edge technology in order to produce an accurate result, every time.
Our clients can expect results with over 99% accuracy for cases of inclusion, meaning that a biological relationship exists. For cases of exclusion, or when a biological relationship does not exist, we can report with 100% accuracy.
Complete the Form Below and We'll Get Back to you Immediately.
Need Answers? Contact Us for Paternity Testing in
Vero Beach!
You cannot put a price on peace of mind. When you're having doubts – you need answers. We are here to help you make the right decisions. Call Florida DNA Testing to schedule your appointment today.
How to Get Paternity Testing in Vero Beach
For more information call us today!